2014 was a fantastic year of reading. It was also the year I started my Booktube channel, which I think is partly (mostly) responsible for the fact I discovered so many awesome new authors too. Most of these books on this list wouldn't have even reached my TBR pile had it not been for Booktube, so I am ridiculously excited to see what new books I discover in 2015.
This list is in no particular order, with the exception of last three.
The Murder Complex by Lindsay Cummings.
A blood soaked thrilling distopian following in the footsteps of The Hunger Games and Divergent, this book is exciting, addictive and one of my first discoveries thanks to Booktube. Check out my review of The Murder Complex by clicking here, and my video review here.
Throne of Glass by Sarah J Maas
I took a bit of convincing on this one I admit, the covers didn't pull me in and I'm not a huge fan of the third person narrative. But Sarah J Maas did not disappoint, her fantasy world is rich, exciting and Celeana Sardothien is a bad ass assassin, need I say more?
The Perks of Being a Wallflower by Stephen Chbosky
This coming of age story by Stephen Chbosky is on another level even though the letter writing narrative is something I usually avoid. It's meaningful, moving and the characters are the perfect kind of misfits you can't help but love.
Hopeless by Colleen Hoover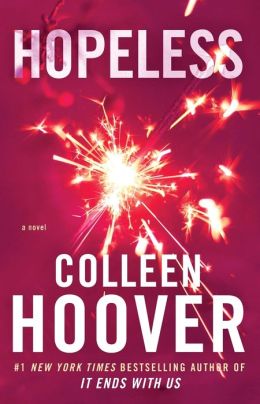 This young adult contemporary sits head and shoulders above the rest, in fact it almost feels wrong to categorise it as such. What starts of as a simple boy meets girl turns into something so much more. It gets dark, but never stops being beautiful.
Divergent by Veronica Roth
This book was definitely one of my favourites, there was no having to "push through" the first book before really enjoying the second, the action is this book is addictive and exciting. Veronica Roth created such an interesting world, I fell in love with this book from the beginning. Unfortunately, Allegiant wasn't even close to the top ten. But nevertheless, Divergent is amazing.
White Hot Kiss by Jennifer L Armentrout
I read White Hot Kiss and Stone Cold Touch this year and I can't praise these books enough. A YA paranormal romance about gargoyles and demons, this book was seriously fun to read. Plus, there's a 'sinfully hot tattooed demon'- that's enough for me all on it's own! Watch my spoiler free review here.
City of Heavenly Fire by Cassandra Clare
I think this book has been in almost every 2014 favourite books video, and for good reason. This was a perfect conclusion to The Mortal Instruments series, tying it together with The Infernal Devices beautifully. It was intense, made me cry, and gave me all the feels.
The Top Three
Clockwork Princess by Cassandra Clare
The Infernal Devices is without a much stronger series than The Mortal Instruments - and I love that series. Set in Victorian London this series is the prequel to TMI, and honestly - I love it more. This book has the most beautiful epilogue I have ever read. Watch my spoiler free review here.
Ugly Love by Colleen Hoover
If you asked me three weeks ago who Colleen Hoover was, I couldn't have told you, and now she has two books in my top ten! Ugly Love is a New Adult book, about a couple who have a no strings relationship with just two rules - never ask about his past, and never expect a future. I didn't think it was possibly to love a book like this so much, but I do. It's addictive, beautiful, heart wrenching and sometimes it's ugly. But that's what I love about it.
Ignite Me by Tahereh Mafi
My most favourite book this year was without a doubt Ignite Me by Tahereh Mafi. The third book in the Shatter Me trilogy, it's epic, exciting, and for a YA book, it's pretty intense in the way of romance too. I don't think I could love this book any more if I tried. Watch my discussion video (there are spoilers so be warned!) here.
What were your favourite books of 2014?